ESOF 2018 - Press tour humanities - Visite de la plateforme ArchéoScience le 12 juillet 2018
From past to future With TRACES, discover the Archaeology of the XXIst century : New challenges, new methods, new tools
Publié le 12 juillet 2018
–
Mis à jour le 13 juillet 2018
Le 12 juillet, le laboratoire TRACES a reçu les journalistes du "PRESS TOUR HUMANITIES" pour une visite de la plateforme ArchéoScience dans le cadre de l'European Science Open Forum (ESOF) 2018.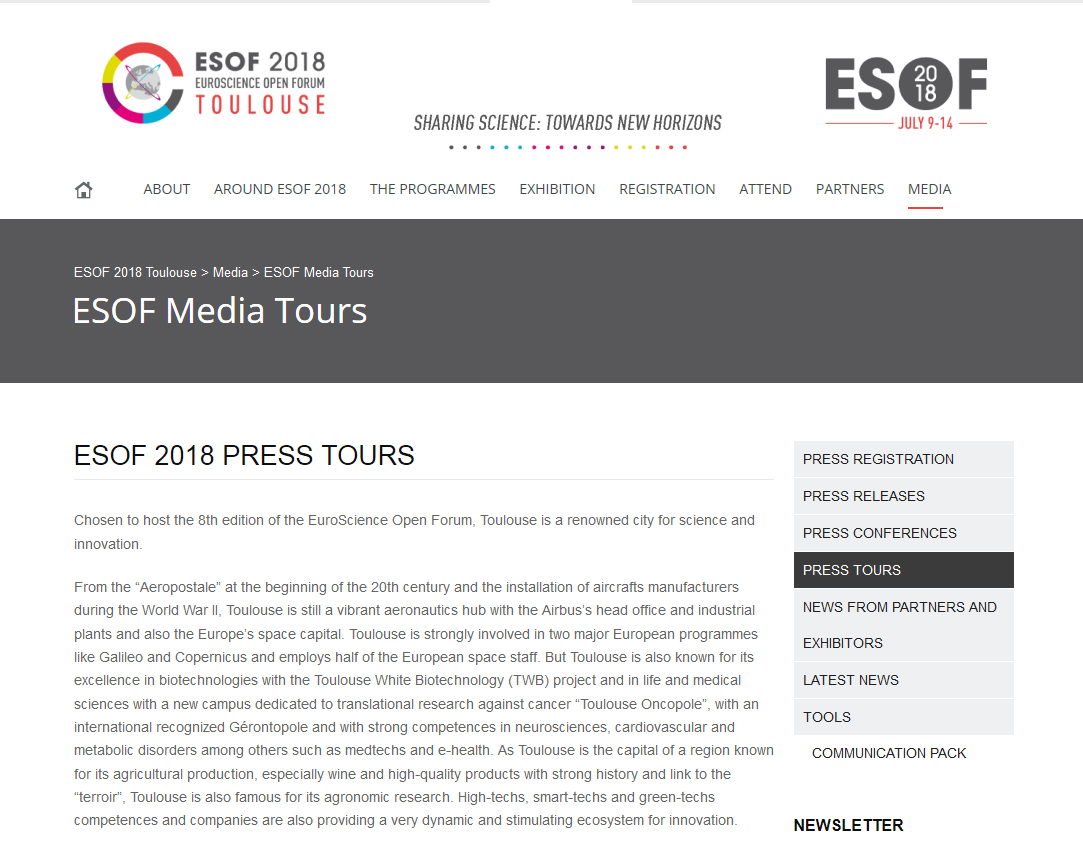 From past to future. With TRACES, discover the Archaeology of the XXIst century : New challenges, new methods, new tools



From assessment to excavation, archeology has taken the turn of the 21st century, using both remote sensing tools, like satellites and drones, as well as spatial analysis and geophysical methods.

The TRACES laboratory (jointly operated by the French National Center for Scientific Research, or CNRS, and the Université Toulouse – Jean Jaurès) invites you to discover their research work on the Mirail campus of the Université Toulouse -Jean Jaurès.

The ArchéoScience platform, created in 2015, is the shared work tool of this research center. It iscomposed of 13 elements including technical platforms, material repositories (Archeotheques), a resource center etc. Its purpose is to open up to a large scientific community, both regional, nationaland international.The TRACES laboratory is one of the members who founded the GIS Micro-drones (ISAE Supaero -ONERA - ENAC – LAAS-CNRS -IMFT - LAPLACE -CNRS-GAME - GEODE) which is attached to the global competitiveness cluster Aeronautics, Space and Embedded Systems.

The GIS promotes a mutual knowledge of research activities which are carried out sometimes in isolation in the different laboratories or research groups.It is set to coordinate means or methods for publications or joint responses to a call for projects, through in particular the hosting of visiting researchers, and to ensure national and European academic visibility to the research projects conducted by its members in the field of Micro-Drones through the organization of workshops or conferences.

* The lunch :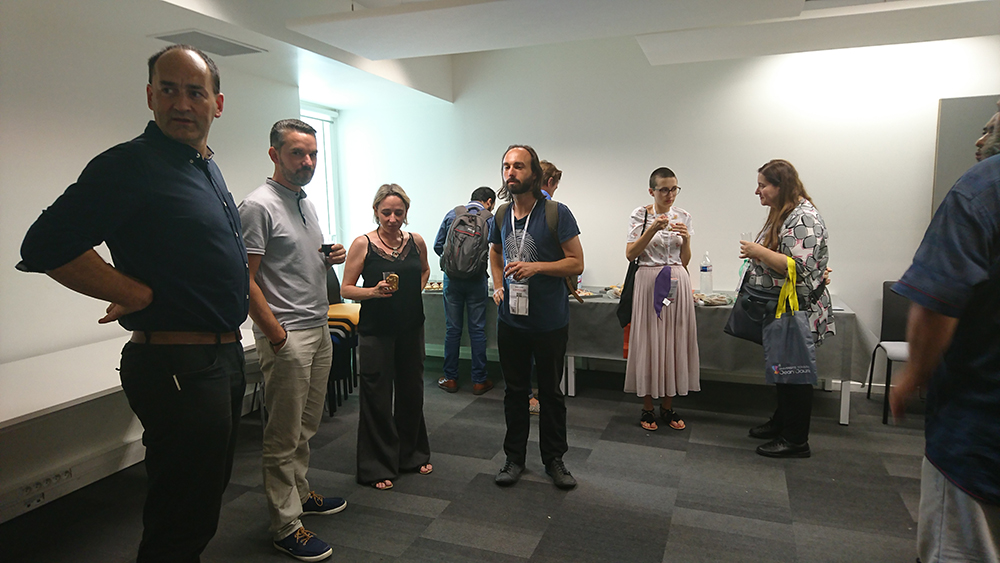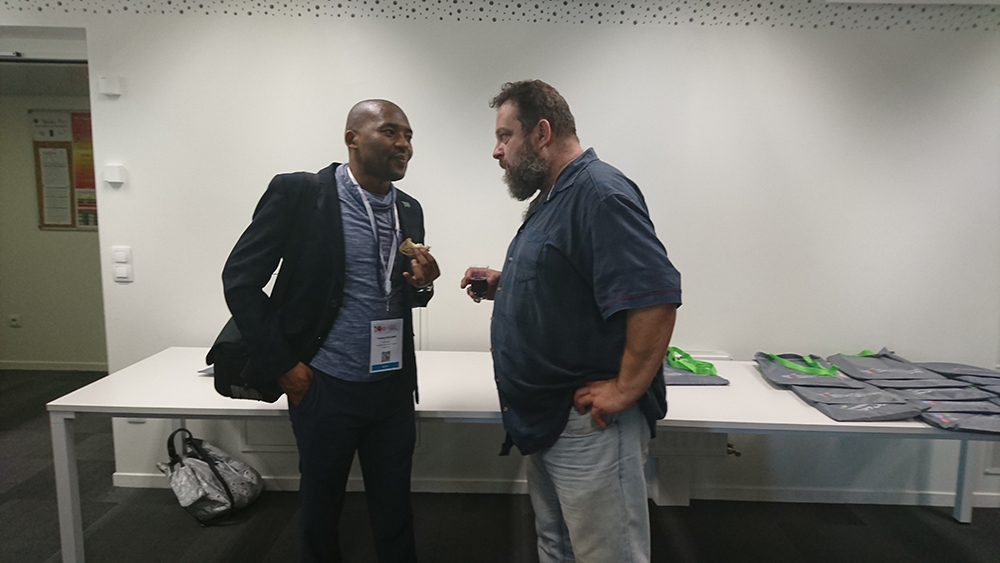 * Presentation of TIG-3D, technological platform :
Geomatics and 3D Imaging with Carine Calastrenc and Nicolas Poirier (CNRS researchers, TRACES)
New perspectives are proposed thanks to the ever greater use of new technologies in archeologysuch as drones equipped with various sensors (multispectral, lidar, THRS photography), 3D scanners, ground penetrating radar or photogrammetry.
Remote sensing, topography, 3D imaging: the TIG 3D platform provides support for the acquisition and processing of specialized archaeological information. The TIG-3D board has instrument storage, a photo room with associated equipment and a computer room.
The members of this platform work, not only in France but also abroad, in various research programs carried out by researchers of the Traces laboratory or by other laboratories, such as the Géode laboratory UMR 5602 (Toulouse Jean Jaurès/CNRS) or the Archéorient laboratory UMR 5133 (CNRS/Université Lyon 2).
They also work for organizations and companies of preventive archeology in the form of contributions or services.Since 2016 27 operations have been carried out: 12 lidar coverages per drone in France, Spain and Romania, 3 in multispectral data acquisitions by drone and satellite in Egypt and France, 2 thermal images in France and Italy, 8 georadar operations in France, 1 study in magnetometry and 7 topographic surveys on French, Spanish and Emirati sites.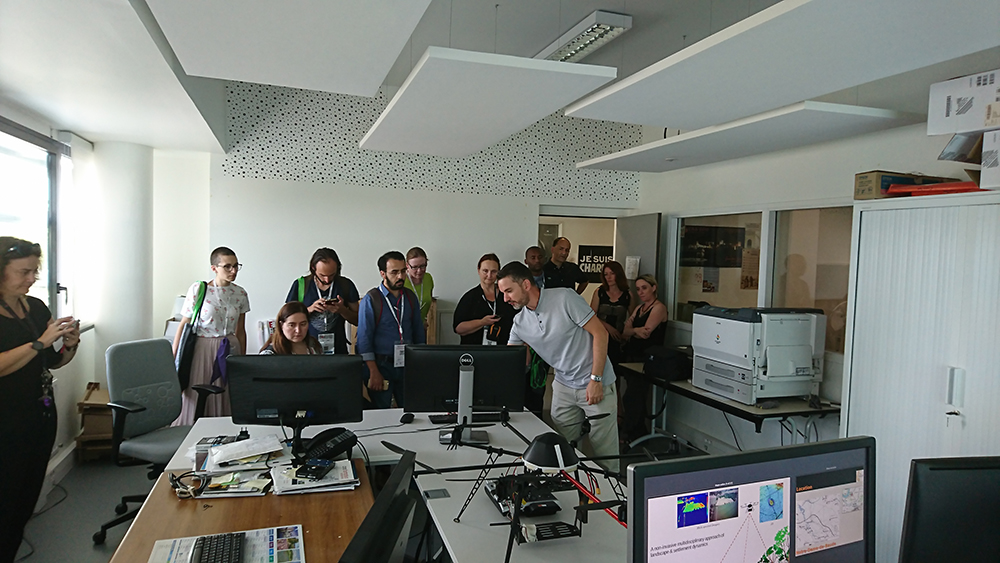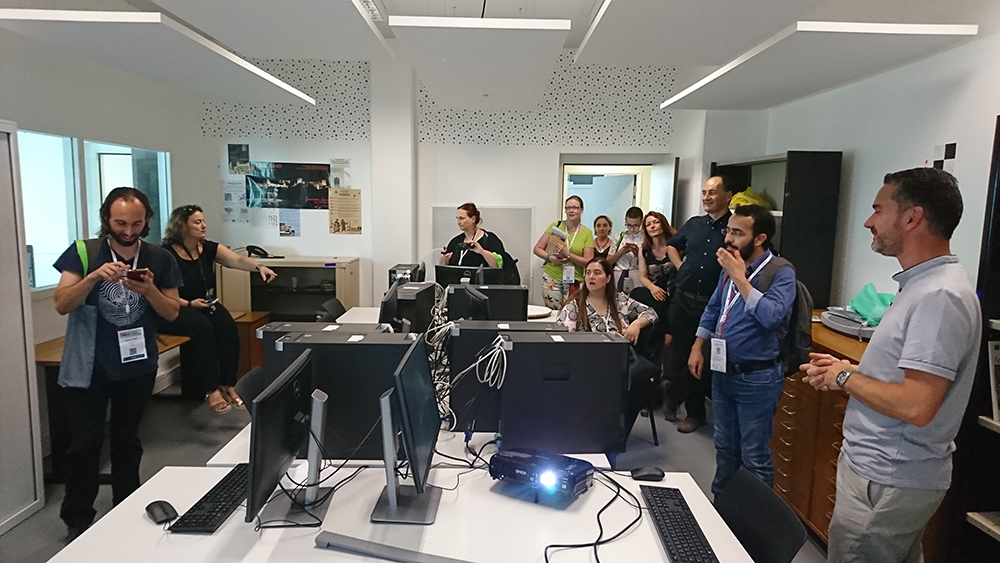 * Presentation of the platform dedicated to materials' characterization with Luc Robbiola (CNRS researcher, TRACES) :
Material remains have no more secrets thanks to this technical platform that explores their physical and chemical nature. A valuable tool for archaeologists, whether by simple observation of surfaces or by using samples.
This observation makes it possible to provide answers on the manufacture and use of tools shaped by humans and discovered during excavations (artifacts), but also on the raw materials used, the use, the diffusion and even when those objects are abandoned. A real science of materials emerges, irrigating other scientific communities (geology, chemistry,physics), with which the TRACES laboratory has built up numerous links.