---
du 5 septembre 2018 au 8 septembre 2018

La session 263 du 24th Annual Meeting of the European Association of Archaeologists (EAA) qui aura lieu cette année à Barcelone du 5 au 8 septembre, est organisée par Barbara Armbruster et Marilou Nordez (TRACES) et Sebastian Fürst et Roland Schwab (Curt-Engelhorn Center Archaeometry - Mannheim).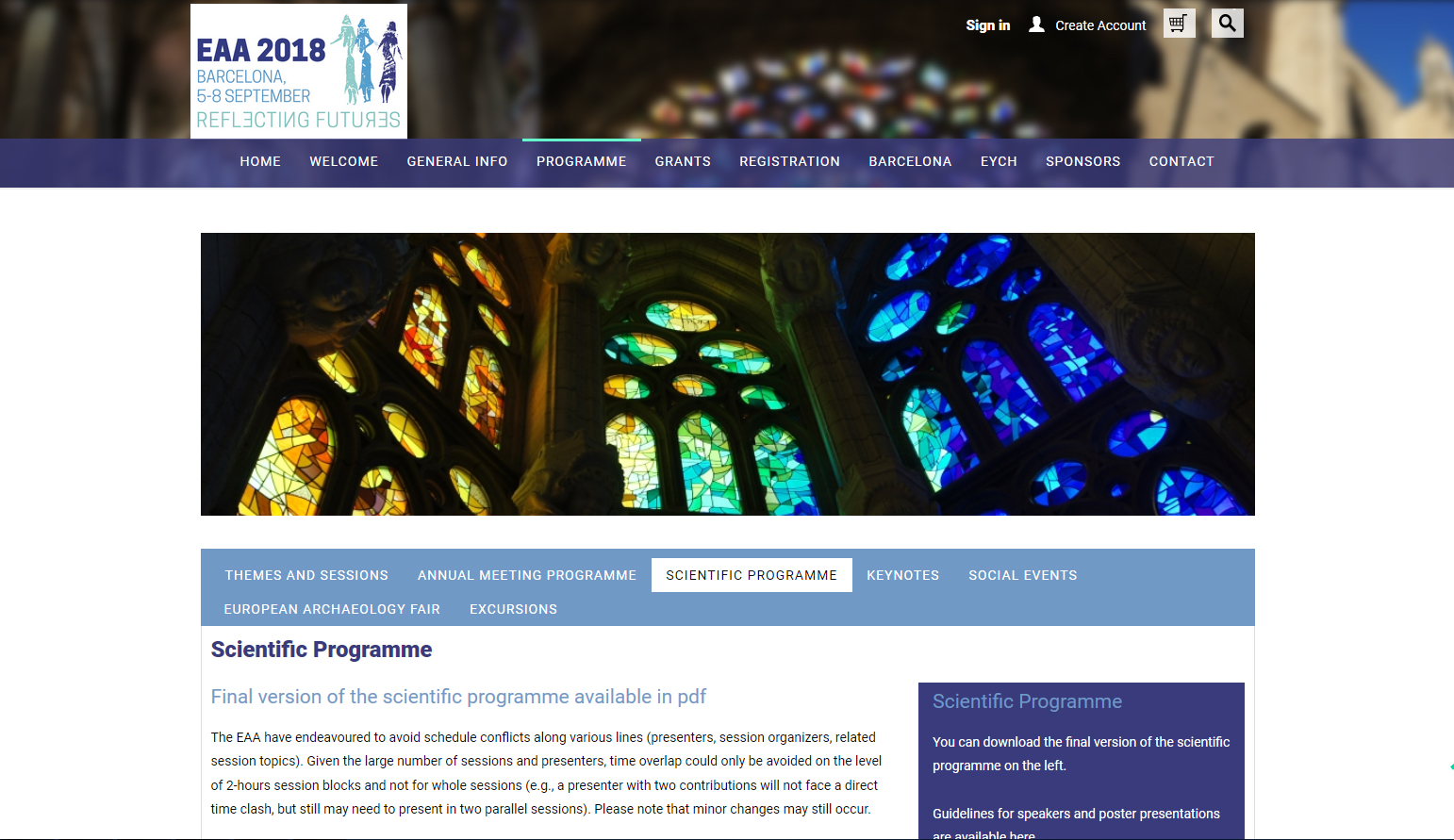 ill-EAA-2018.jpg
24th Annual Meeting of the European Association of Archaeologists (EAA)
Barcelona, Spain from 5-8 September 2018
Session: #263
Theme: The archaeology of material culture, bodies and landscapesTitle: Precious materials and fine metal work in the European Iron Age – function, aesthetic and technologyContent:
Luxury objects are an important part of European Iron Age material culture. This is reflected in personal ornaments, decorated weapons, vessels, wagons and furniture, etc. This session deals with materials such as gold, silver, bronze, enamel and glass as well as organic materials, such as ivory, coral, amber and jet. These luxury materials played an important role in social, religious, economic and artistic terms that we would like to discuss.
Our session offers the opportunity to compare the trade and exchange systems of different precious materials in diverse parts of Europe. As different as the materials are, as unequal is their value. Hence, different raw materials have been accessible for different social groups; this is why the distribution patterns of different raw materials allow us to establish a more detailed reconstruction of the economic systems during a certain period and to trace the chronological dynamics in this context. Moreover, since raw materials are always closely interrelated with networks of production and consumption, their distribution patterns and dynamics enable profound insights into the circulation of the ideas and people behind the materials.
Our aim is to bring together research dealing with different aspects of these prestigious materials and objects combining social anthropology, archaeological context, style, arts and crafts, technology and archaeometry. Therefore, we invite contributions concerned with interdisciplinary approaches to precious materials and fine metal work.

Keywords: Iron Age; Precious materials; Technology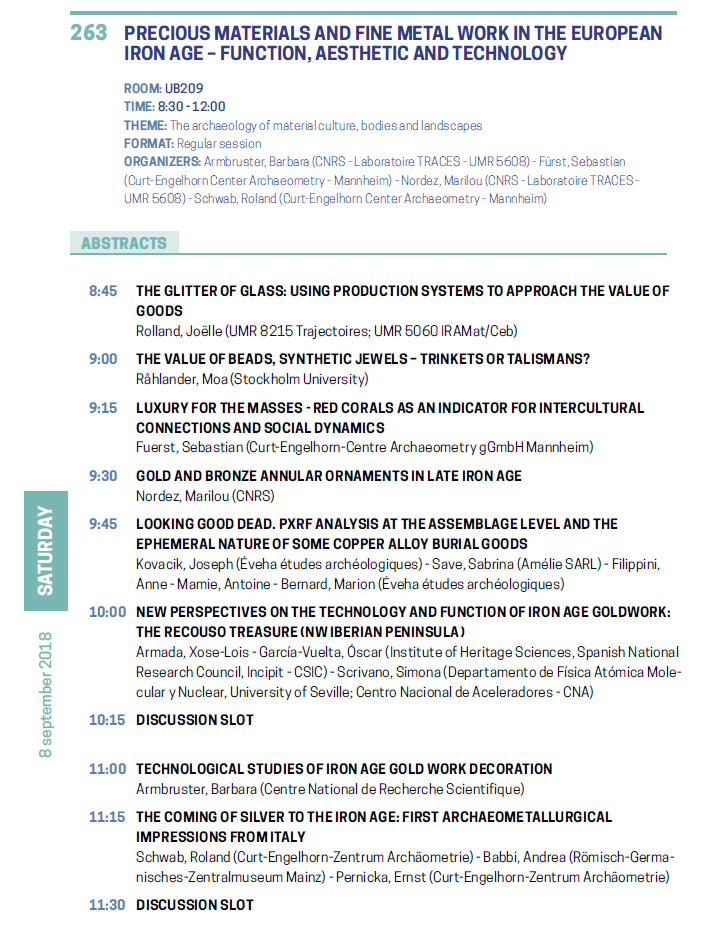 Toutes les infos ici :
https://eaa.klinkhamergroup.com/eaa2018/

et là :
https://eaa.klinkhamergroup.com/eaa2018/sessions/overview/preview.php?id=263
Le programme de la session 263
[

PDF - 58 Ko

]

Le programme complet de l'EAA
[

PDF - 1 Mo

]
Lieu(x) :

Barcelone
Espagne
---